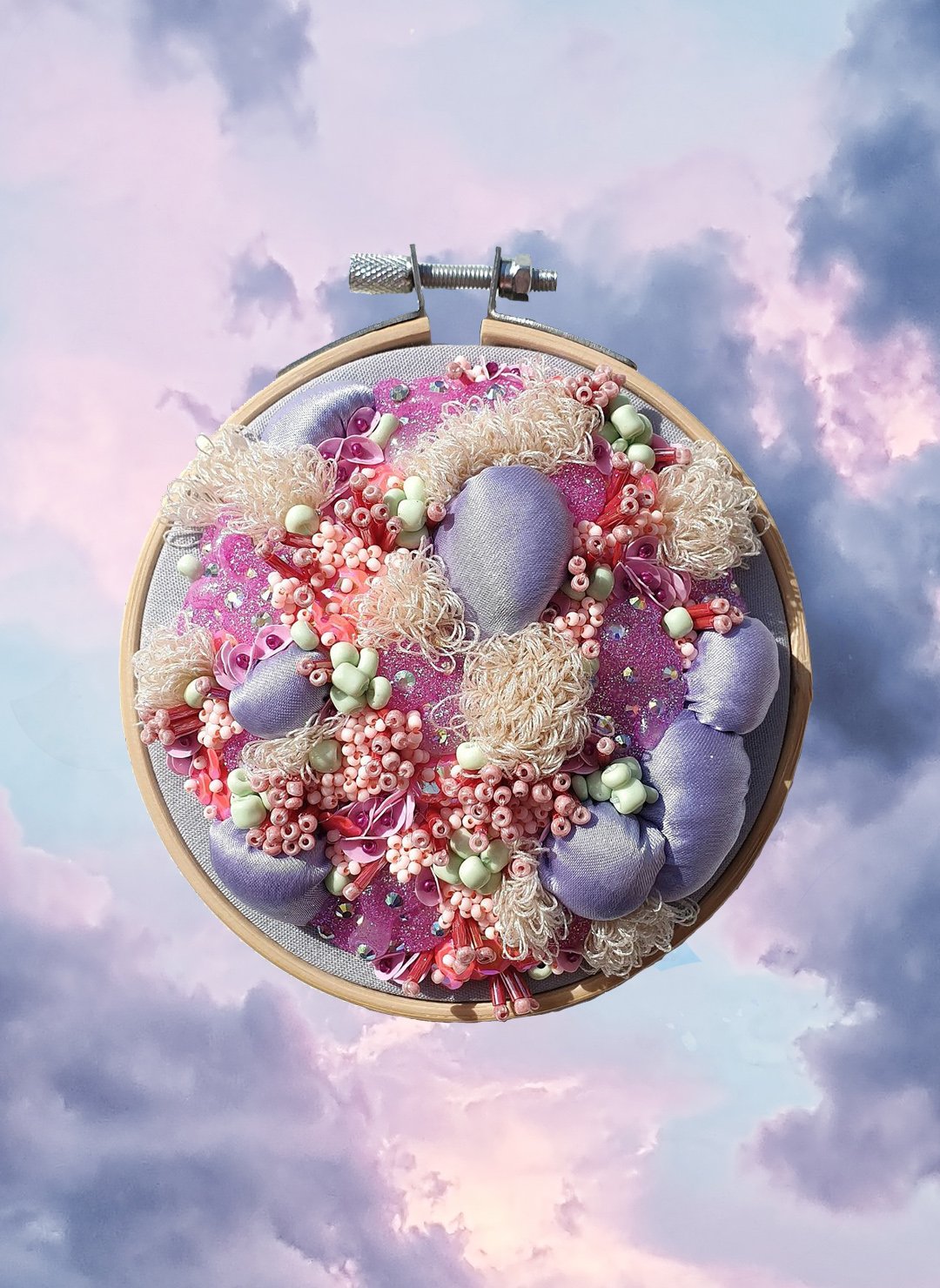 Acidulé, hoop
"Acidulé" is an embroidery hoop with beads, 10.5 cm diameter and puffy.
🍋 It is a unique piece that I'll not replicate.
🌻🌾 All my works are original and 100% handmade, one-to-one, pearls after pearls, handcrafted. By buying one of my pieces, you are helping to make a person live his passion and go against fast fashion/fast production.
The pieces I sell are the result of several tests and experiments over several years.
It is an embroidery hoop, fully embroidered with beads and sequins by hand on a fabric base🐚.
This artwork is puffed.
This piece is composed of several colors of pearls such as pink, red, light green. The base is a light blue fabric. It's 10.5 centimeters in diameter.