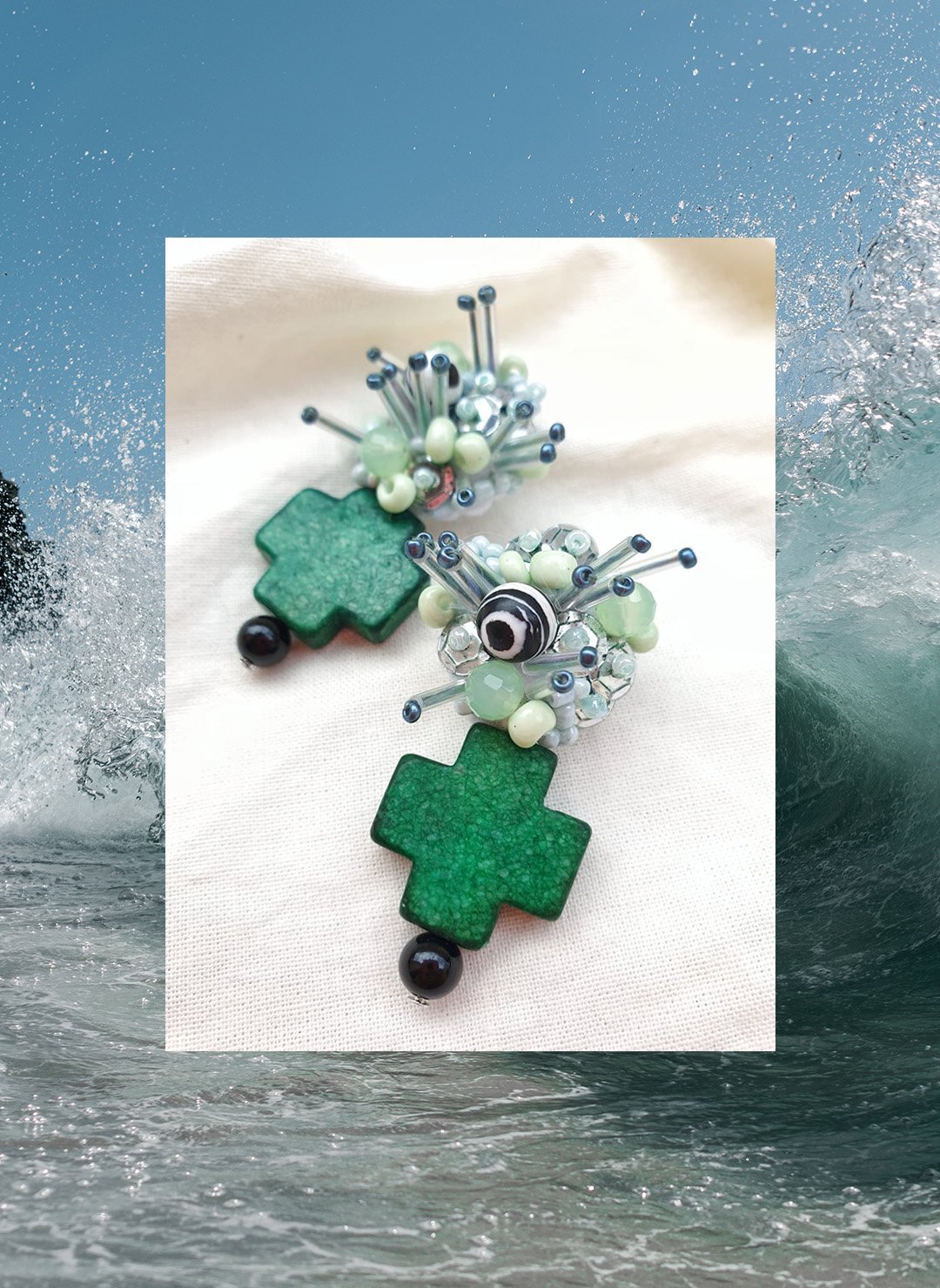 Stalactite, earrings
"Stalactite" are unique pieces earrings.
The main part is embroidered by hand with various beads and sequins, on a felt base 🐚 .
The upper part, embroidered with pearls, is silver, green, pastel green , light blue metallic green and a big black and white bead, then below comes a green stone bead with the shape of a cross and a little black bead. They measure 5 x 2 centimeters.
🍋 It is a unique piece that I'll not replicate.
They are very light and can therefore be worn a whole day without problem.
🌻🌾 All my works are original and 100% handmade, one-to-one, pearls after pearls, handcrafted. By buying one of my pieces, you are helping to make a person live his passion and go against fast fashion/fast production.
Having the ears pierced is necessary, unless you ask me for a clip clasp, when ordering a custom order (for custom order, contact me by email: amandine.bouet30@gmail.com).
The studs are stainless steel but i can make it with sterling silver in a custom order.
Although solid, the earrings are to be handled with care to preserve them as much as possible.